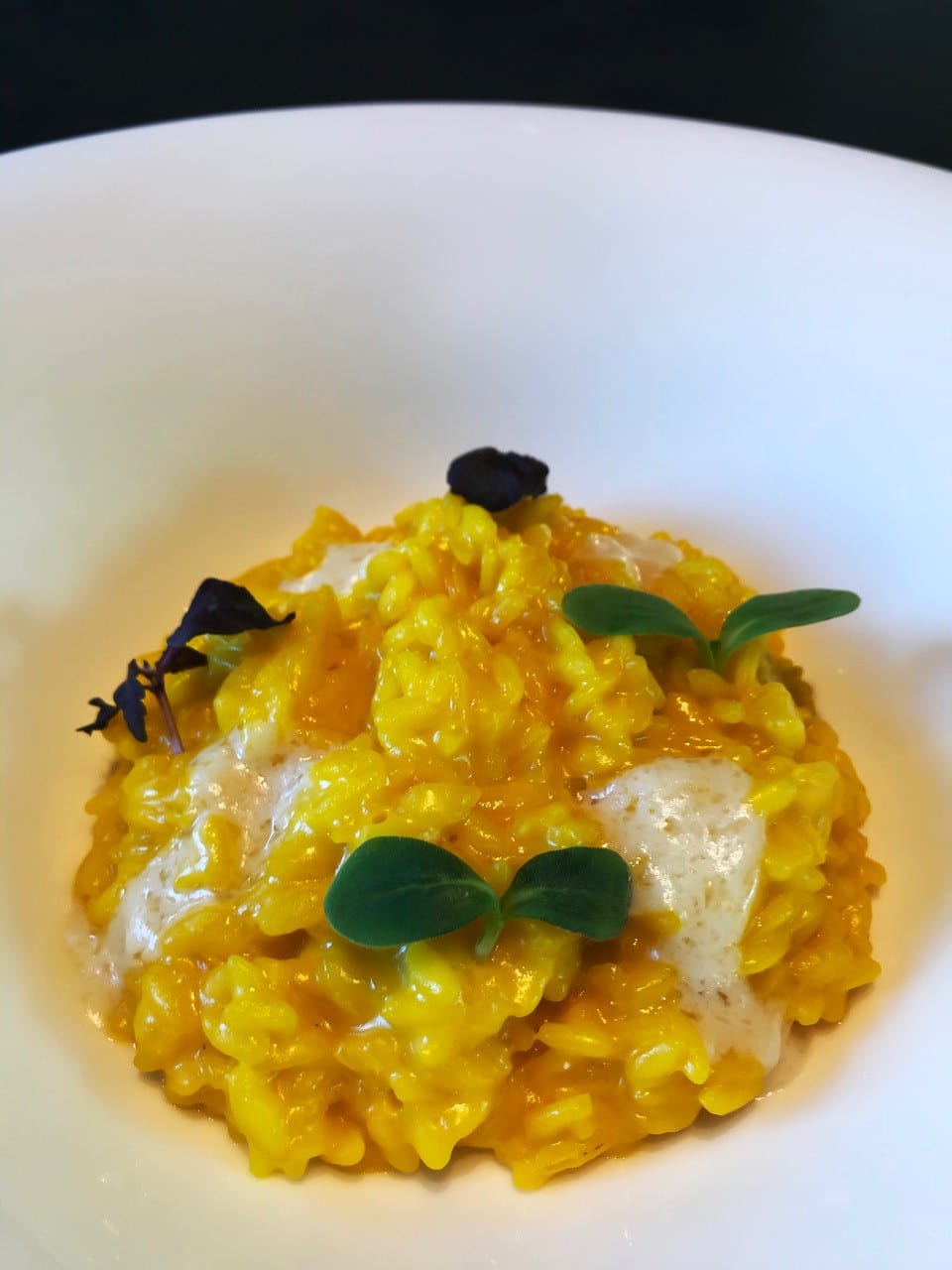 Recipes
Have you ever COOKED a recipe from the Val d'Orcia?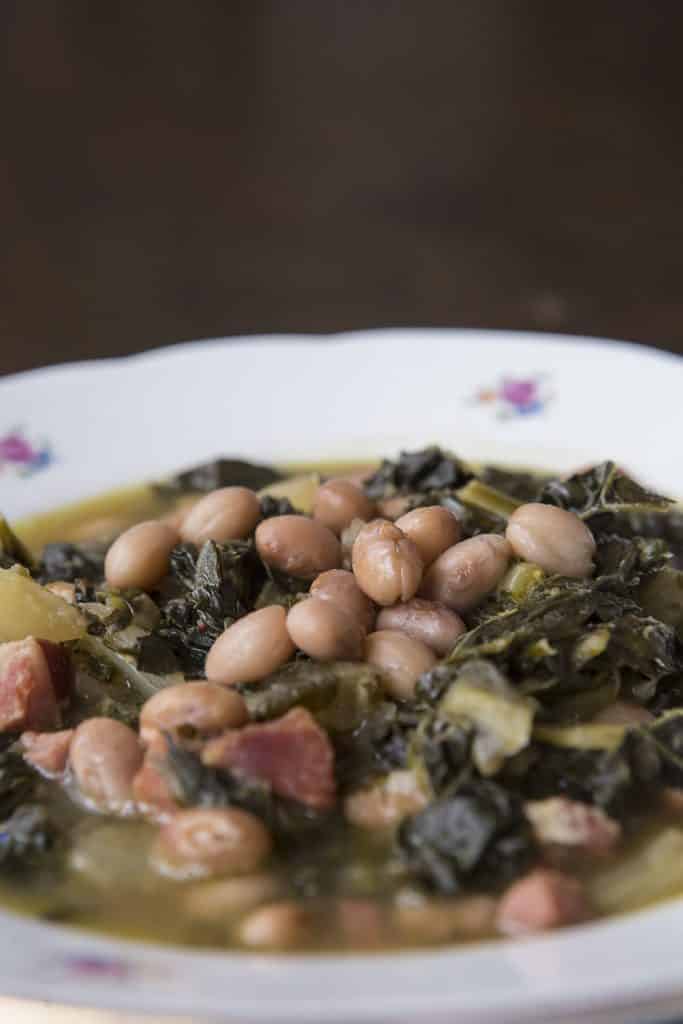 Zuppe di Dante
Try this recipe in my book.
Tagliatelle al Tartufo Bianco
Ingredients
400 gr. of flour
4 eggs
60 ml. olive oil
60 gr. butter
1 clove of garlic
1 white truffle of about 100 gr
Preparation
Make the fresh 'tagliatelle' first. Make a little pile of flour, break the eggs in the middle, beat them with a fork and add the flour, then knead with your hands until you get a smooth ball of dough. Let it rest for about 15 minutes.

Meanwhile boil lots of water with a few spoons of salt. In another pan, combine the oil, the butter and once it has melted, add the garlic. When the clove is colored remove it immediately and throw it away. Grate about a third of the truffle into the pan. Let everything simmer for a minute and turn off the heat.

Proceed with the tagliatelle. Roll out the dough into strips with a rolling pin or pasta machine, then cut them with a knife, rolling the strips or cut with a pasta machine. Once all the strips are ready, immerse them in the pot of boiling salted water. Cook them in the pan until they are 'al dente'. (Al dente means a little bit of bite). Drain them (but keep the cooking water) and put them in the other pan with the truffle sauce with a ladle of the cooking water. Serve immediately and grate the remaining truffle directly onto the plates.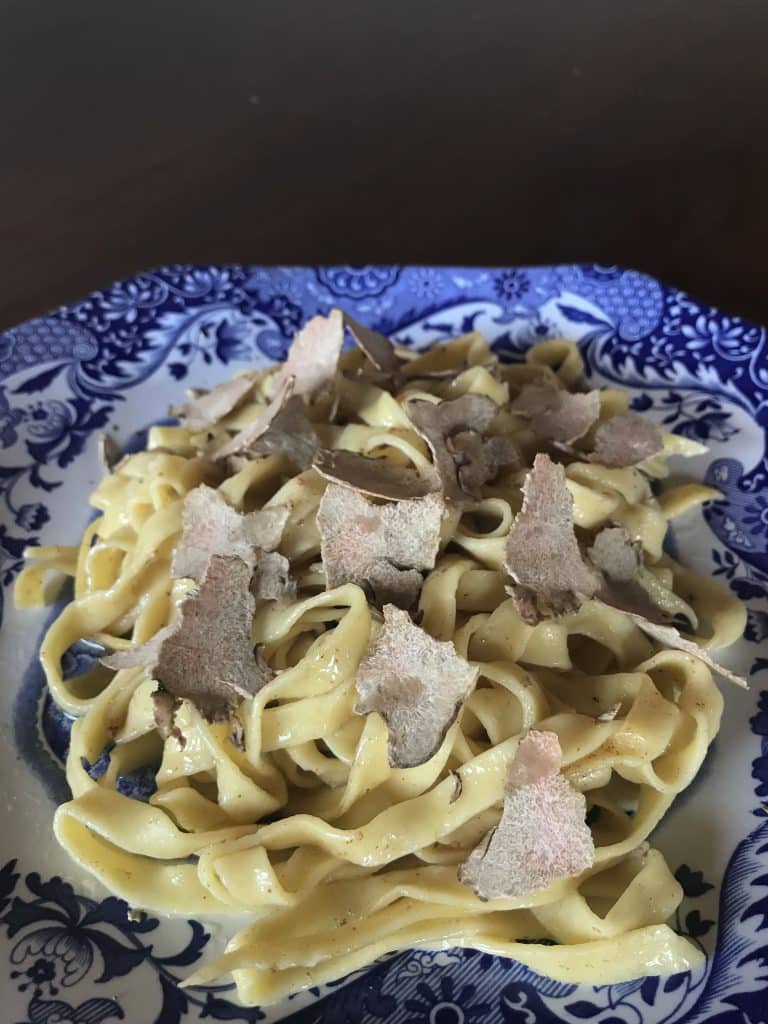 This dish matches perfectly with a Coreno wine from Olivi Le Buche, a white wine based on the Trebbiano and Malvasia grapes. (In my book, you can find the winery Olivi le Buche and other Orcia wineries.)